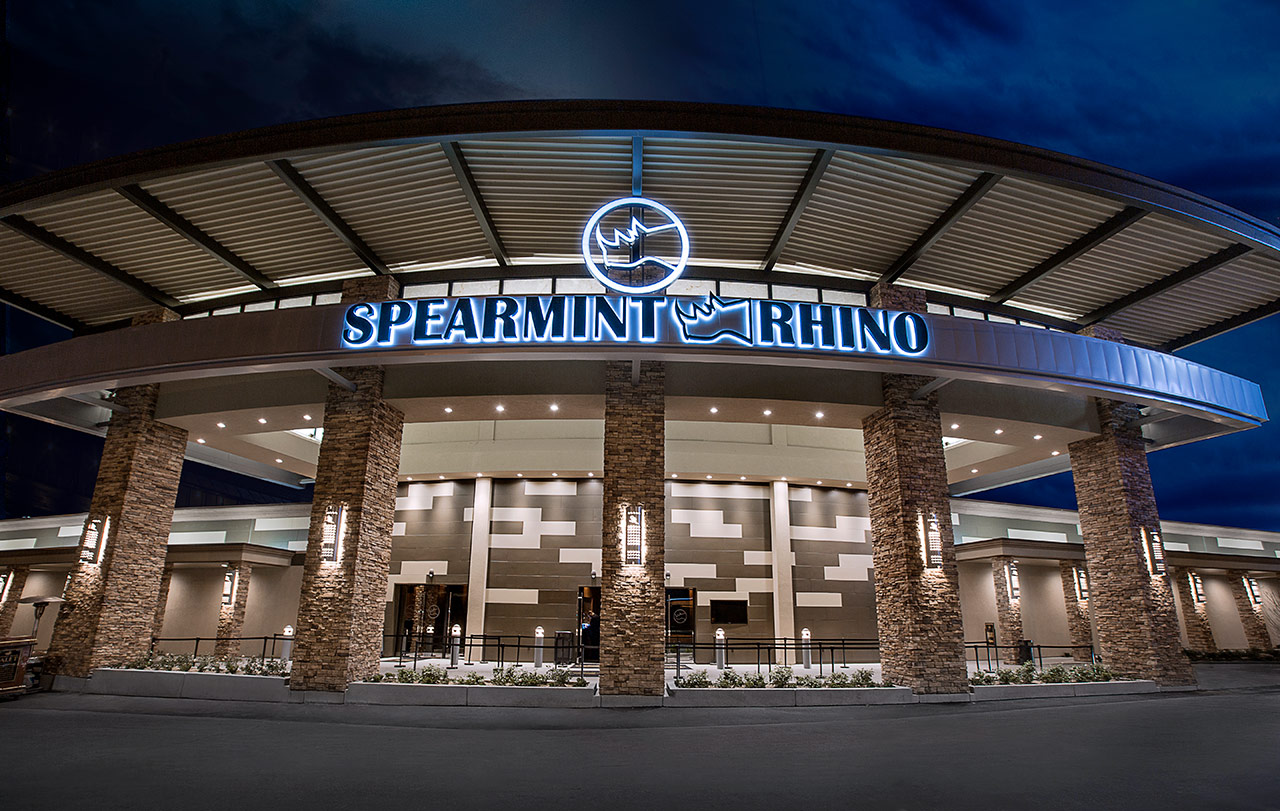 Spearmint Rhino
Spearmint Rhino – The Wildest Strip Club in Vegas!
You have got to be at this gentlemen's club in Las Vegas where guests are served and pampered by gorgeous topless models! Yes you read it right, topless beauties are ready to follow your every whim and if you are lucky you could be able to come in the venue even on a tight budget! We will discuss this possibility at the end of this short article.
And oh yes, the strip club mentioned earlier is none other than Spearmint Rhino. This is a topless gentlemen's bar where anything can happen! So if you are at loss for a truly sensual venue for your birthday or bachelorette party then you are looking at it! Spearmint Rhino, a funny name, but it stands for a truly wild and carefree night that you and your friends are looking for.
What's great about Spearmint Rhino?
TOPLESS.
Still can't get over the fact that topless girls will be serving your drink and waiting for you all night long? We can't too but really this is a feature that girls from Spearmint Rhino. These girls will serve you more than drinks by the way; these can even perform different stunts, pole dance and lap dance! You will never get tired or even have a dull moment as you party with all your male friends at the Spearmint Rhino club.
The top amenities.
The topless galls are not the only reason why customers choose Spearmint Rhino; this club boasts of amazing and unique. You will absolutely feel at home with luxurious seating, wonderful and exclusive VIP areas, elevated stages, audio and video equipment and the full-service bars that offer the most delectable cocktail drinks. Their wonderful staff also makes your short stay worthwhile. They are so kind, courteous and very accommodating. For sure you will never be able to forget Spearmint Rhino because of their great service!
All the best entertainment all night long.
Expect nothing but the best entertainment, when you hang out with fun and exciting topless models! You will be stunned with the number of gyrating fit bodies over at the pole, luscious moves, unbelievable sexiness and glorious looks that will tantalize you! Birthday parties and stag parties will be the bomb when you use this Las Vegas venue.
Non-stop fun all night long.
Spearmint Rhino is a gentlemen's club where every day is a holiday, a fiesta! Every night is a fun and provocative night where all the male guests have the most thrilling fun!  Are you new to adult entertainment Las Vegas style? If you are then get ready to become blown with wild parties and a lot of rowdy fun. And if you are not ready to have fun then better stay at home and watch TV!
Spearmint Rhino is located at the heart of Las Vegas.
This rowdy gentlemen's club is located just a few minutes from the Strip and this could only mean that other top Vegas destinations are simply nearby such as hotels, live performances and casinos too! So take note of this plan: after your extra sexy event at Spearmint Rhino head to the casinos and try your luck at the tables!
And of course, meet the topless goddesses of Spearmint Rhino
Get ready for the glorious goddesses from Spearmint Rhino. These models are not just the sexiest but also the most alluring and the most talented ladies. These models will serve you drinks and will also be your guide and emcee at your very own private event. Expect loads of great fun and thrilling entertainment all night long! Stay and watch their naughty nightly performances and of course meet them personally all over the club. Feel free to check out each beauty by viewing her profile at the Spearmint Rhino official online site.
Get your exclusive treat for Spearmint Rhino here!
Hey, we know that you are hungry for some great deals! Here is an exclusive deal for Spearmint Rhino exclusive strip club that will trump all promos even exclusive promos from the Spearmint Rhino site!
We know how expensive entrance to this club is especially if you plan to enter as a group and so we have a crazy deal that will get you into the club for the most affordable rate! We can take you in for $35 per person. This super promo includes entrance, 2 drinks of your choice and even transportation to the venue. We can provide SUV service for a small group and for larger groups, limousine service or party bus. This outrageous package is the most affordable package that you will ever find online and is incomparable to the regular Spearmint Rhino cover charge. So hurry now and avail this amazingly hot promo and don't forget to check us out at the venue!